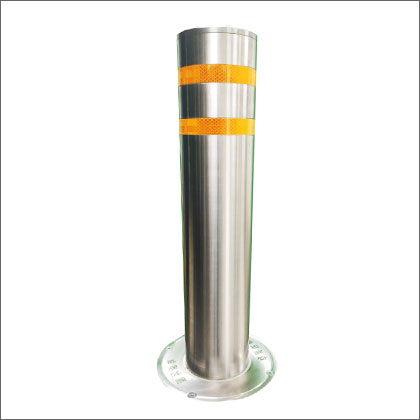 Manuel Rectractable Bollard
Description
BCM102 Manual Bollard is kind of bollard lift up and down from bollard underground basement. Similar with removable bollard, manual bollard also can install with fixed bollard or automatic bollard. The Manually Retractable Bollard provides an economical and convenient channel control scheme product for private garages, residences, scenic spots and other places where the frequency of use is not high and the requirements for anti interception capability are not strong.
Application
The installation of the manually retractable bollard is the simplest of the bollard, which requires no debugging and can be installed and used immediately.
Although the manually retractable bollard is not its strong point in resisting malicious vehicle collisions, its outstanding performance in limiting vehicle parking or defining areas is obvious to all, so it is widely used, such as squares, parks, pedestrian streets, supermarket stores, apartments, parking lots and so on.
Specifications
● Dimension:φ400×870mm
● Bollard diameter: 217±1mm
● Bollard thickness: 6±1mm
● Height above ground: 600±5mm
● Material: 304 stainless steel, optional is available
● Color: customized
How to Select Manually Retractable Bollard?
1. A good manually retractable bollard should feel very smooth when being lifted, and the latch should pop out naturally and flexibly. Everything should be pleasant and easy to operate for the user.
2. The material of the manually retractable bollard should also be noted. 304 stainless steel is the preferred good material for the bollards, which is rust and corrosion resistant; Considering the weight of the bollard, it will be harder to lift it when the weight is heavy.
3. Reflective tape shall also be pasted on the top of the manually retractable bollard, because it has no light source, so reflective tape with good reflective effect is required at night to remind passing vehicles or pedestrians to pay attention.