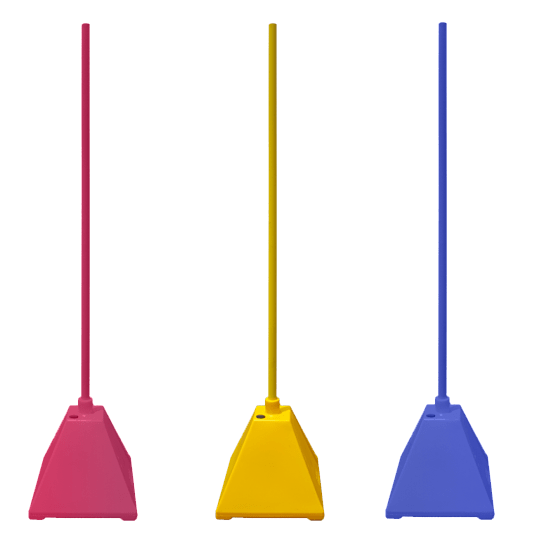 Bollard Canada Inc.'s portable pyramid bases are a modern way to protect your parking lot and increase the visibility of all buildings. This economical and sturdy product will make a lasting first impression. After a quick and easy installation, our lightweight plastic sign base requires no maintenance.

Compared to standard 300 lb. concrete sign bases, our product weighs only 30 lbs. which significantly reduces transportation costs. For a fraction of the cost, our durable plastic sign bases can withstand high winds and daily wear and tear, providing an attractive, yet effective support structure for signs.

The lightweight design and added caster option also makes it easier for everyday employees to move and maneuver the sign throughout the day. Our pyramid sign bases are suitable for a wide range of uses.

Choice of 6 colors