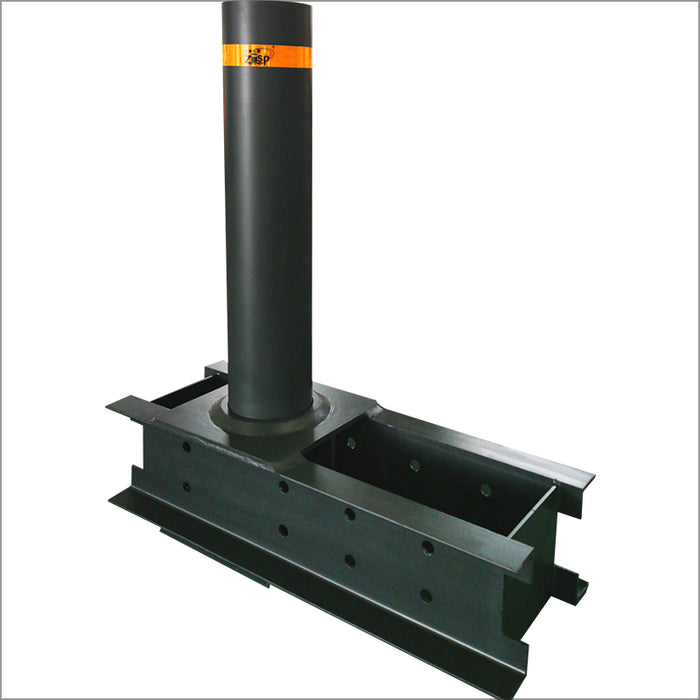 Shallow Security Bollard K4
● Bollard diameter: 219±1mm
● Height above ground: 1000±5mm
● Depth: 350mm
● Waring method: 3M reflective tape
● Material: Q235 steel
● Color: Grey, or other RAL color
●Crash Rating: IWA 14-1, 7200KG/48KMH, ZERO penetration, equal M30/K4
IWA Fixed Bollards
The high security standard of fixed bollard BCSF301 is the latest product for BOLLARD CANADA INC inc 2023. BCSF301 security bollards passed the IWA14-1 crash test by 7200kg truck travelling at 48 Kph, after test got the best result, Zero penetration.
Based on the dense network of underground in urban environment is complex system which is not suitable installed depth evacuation of foundation. We highly recommend this type of fixed bollard that the structure of 350mm shallow mount can be available used in most of sites.
The standard of material is hot-dip galvanized. Otherwise the product also can be painted specified RAL color or finish with types of sleeves. Fixed bollards widely used in different areas, such as walking street, shopping center, square or integrated into perimeter security system.